Orthodox Jewish Brooklyn-based Hasidic newspaper Der Zeitung cut Hillary Clinton from White House picture
by fawn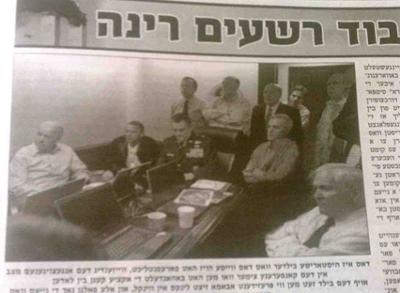 Hillary Clinton has been edited out of this picture by hasidim in brooklyn
I saw the coverage on the altered picture that a Orthodox Jewish Hasidic paper "Der Zeitung" published with the explanation that Sec. Clinton and another from the White House were cut out from the Bin Laden raid photo because it would be considered sexually suggestive.
I've done some research and all of the history regarding Orthodox Judiaism & their sects does not mention this.
Can you refer me to where this information can be found.
I'm not passing judgment I was just curious as it seems so many in the blogsphere/twitter etc. The world are condemning this practice.
What did they do when Golda Meier was PM of Isreal. What if Clinton was President, would they have run no picture?
Thank you for taking the time to answer my question.
fawn